Key Hole and Minimal Invasive Brain and Spine Surgery - FAQs via Images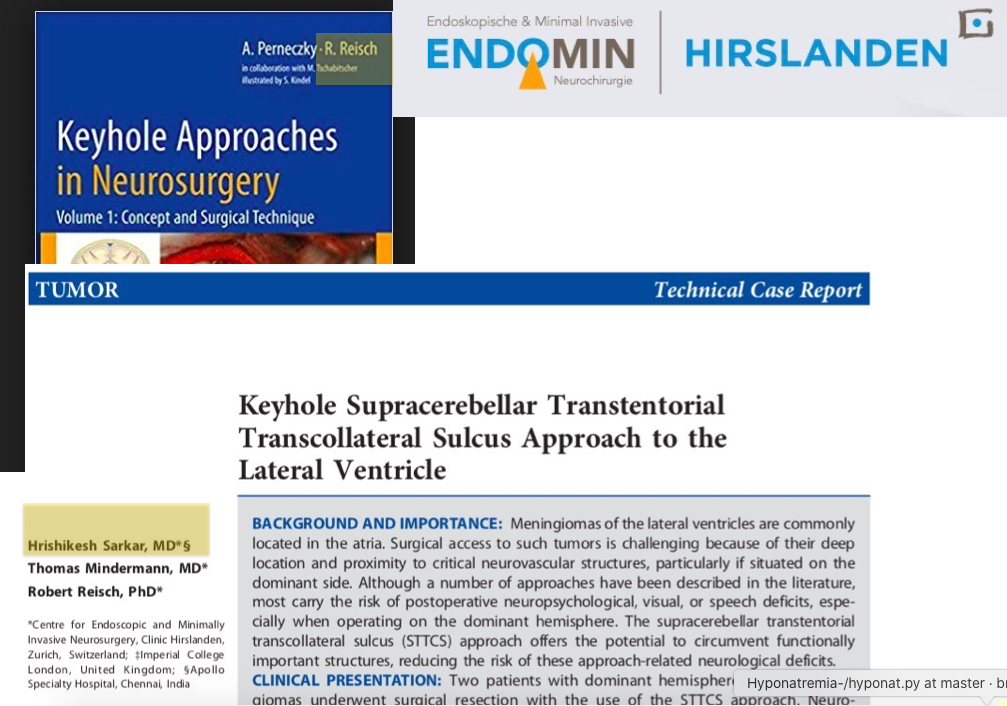 WIDE Experience - Dr Hrishikesh Sarkar is one of the few International fellows who has worked with Professor Robert Reisch at Hirslanden Klinik, Switzerland. This place is known for minimally invasive and endoscopic Neurosurgery worldwide. Click ENDOMIN for details.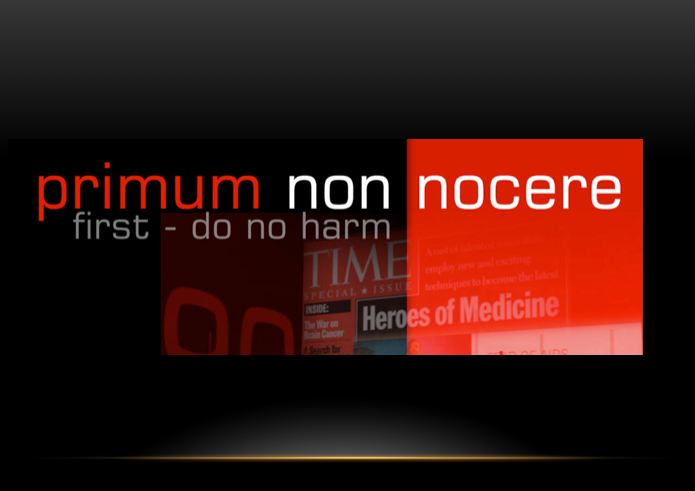 The main philosophy of Minimal Invasive Keyhole Neurosurgery (MINS) is - First Do No Harm. Not to damage normal structures, in order to tackle the original problem.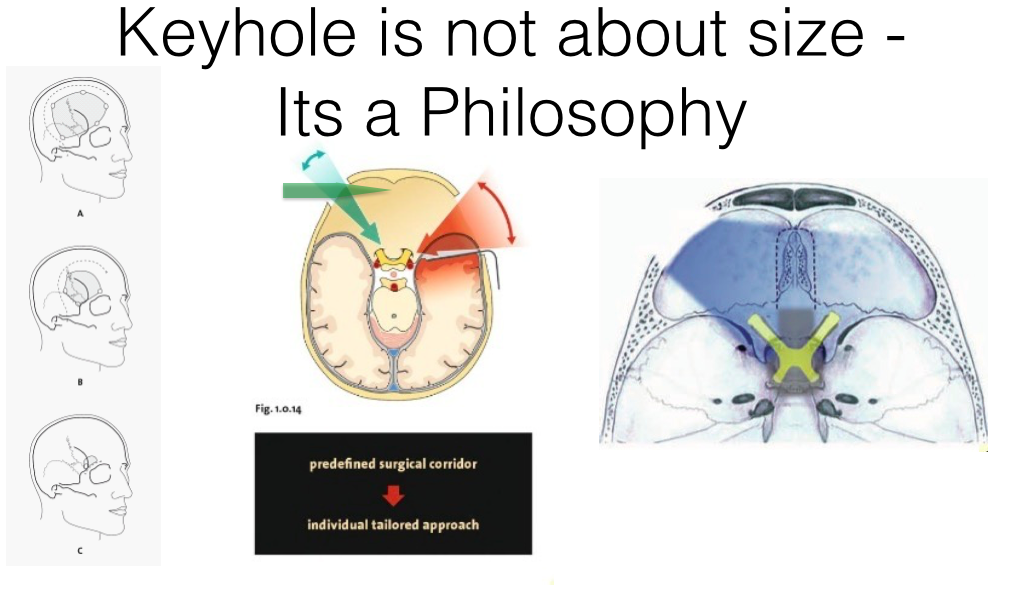 The aim of MINS is not only cosmetic, but it starts, right before surgery. Following strict ethical and evidence based decision making process, whether surgery is the only option or anything else is available, is also a MIS approach. And if surgery is required, then how to minimize damage to the normal structures?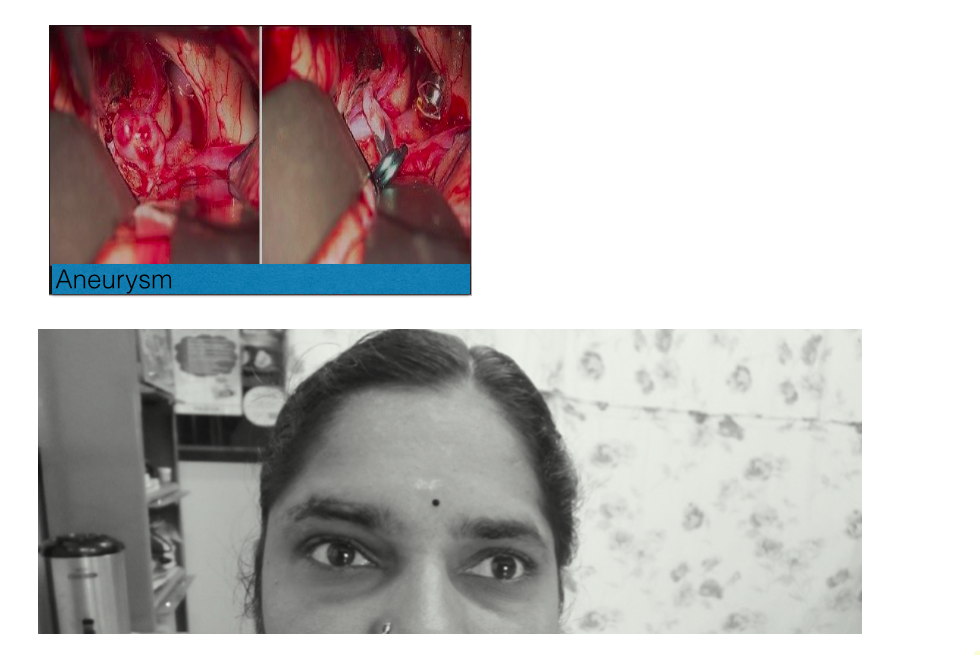 Guess where was the surgical wound? Keyhole surgery has facilitated no head shaving, no large bony opening and early return to work in this lady who was operated for an aneurysm of the brain.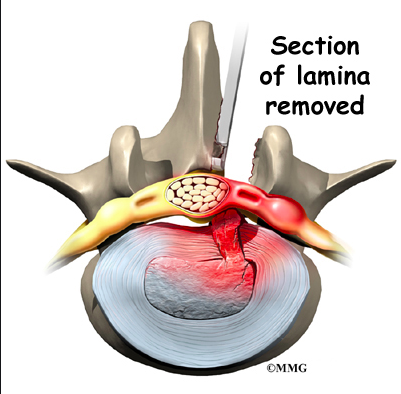 MIS in spine surgery is possible via removing a small section of lamina via either microscope or an endoscope.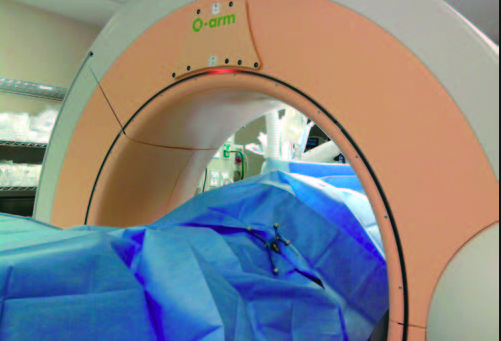 During special tools such as O arm and Navigation further limits the extent of surgery.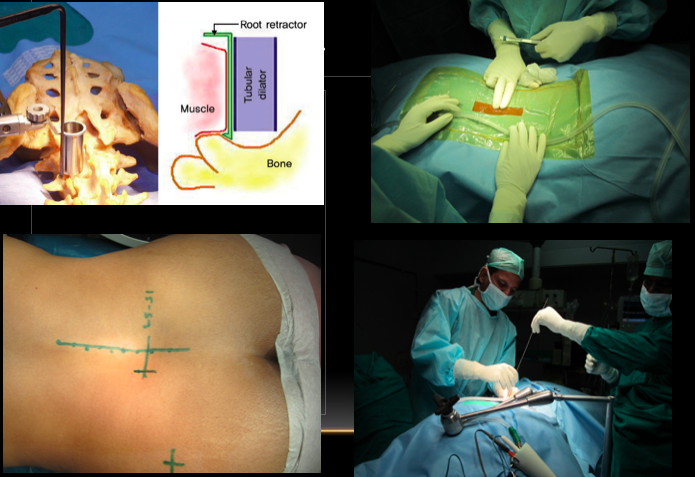 Operating through a narrow but a precise corridor facilitates less tissue trauma and rapid wound healing.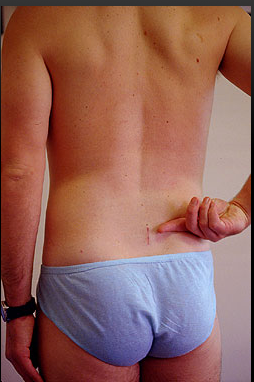 MIS Keyhole surgery leads to a smaller opening in Spine Surgery. Sometimes patients are even discharged, the day following the procedure.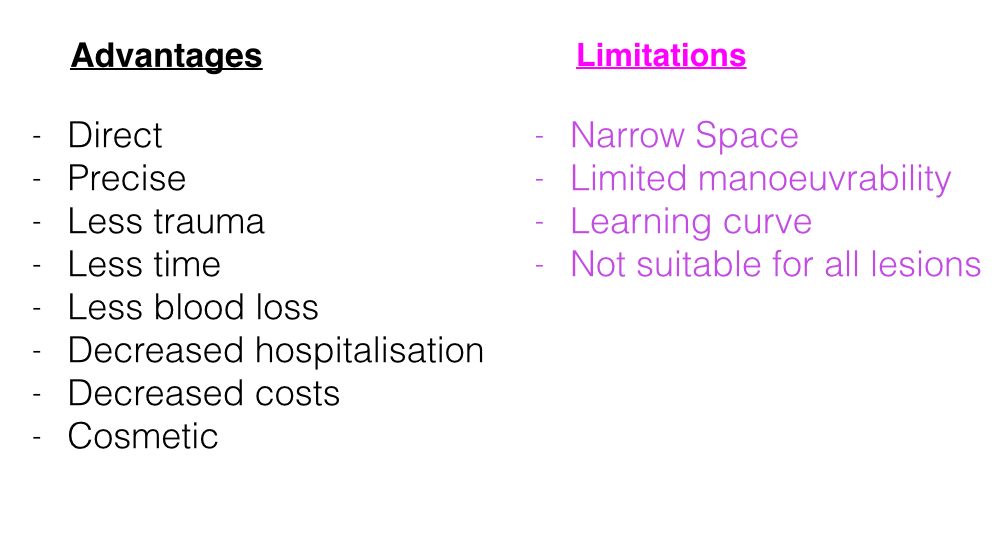 Significant advantages of Minimally Invasive Keyhole Brain and Spine Surgery listed against their limitations, offering a balanced approach.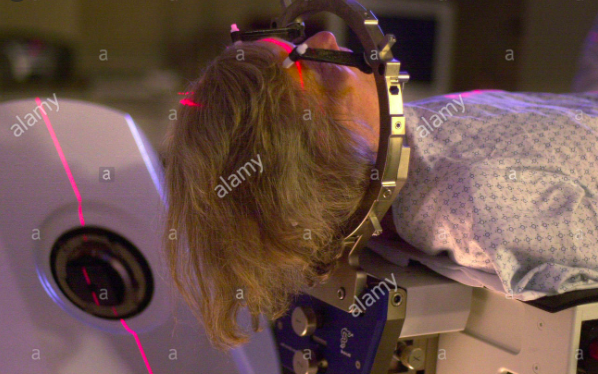 Stereotactic Radiosurgery (SRS) enables obliteration of Brain tumors(Acoustic Schwanomma, Meningioma), AVM, Trigeminal Neuralgia, Brain metastases without any formal operation. Gamma Knife Surgery, CyberKnife is a variant of SRS technology.